Online Reputation Management
Build a 5 star reputation online through your Reviews, Ratings, Photos, Videos and Influencers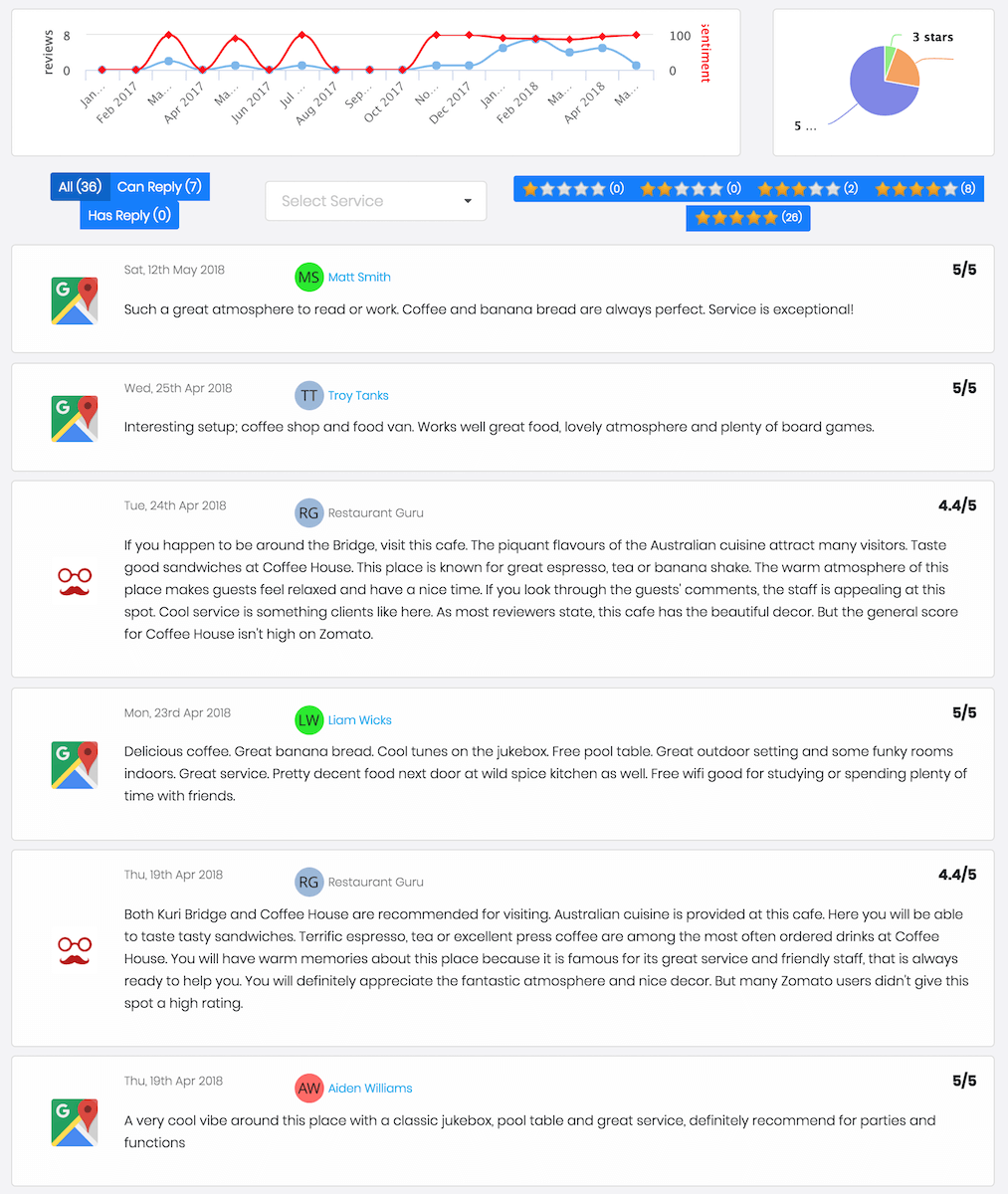 Are your ratings and reviews at least as good as your competitors? If not you are probably losing business to them when your potential customers look online.
Without competitive ratings your business is unlikely to be chosen and in many cases will never be seen in search results.
How we build Online Reputation
We help you build your business's reputation online in the following ways
Improve your Reputation
Do you know what your customers are saying about you and your competition. We monitor all your ratings, reviews and comments across 100+ online review services so you know exactly what is being said about you. We also help you generate new reviews and ratings from your customer base.
Be Involved
Connect with your online influencers and be part of the conversation. We monitor the people that interact with your business (by reviewing, commenting, liking, following, unfollowing and more) and show you who your influencers are and help you connect.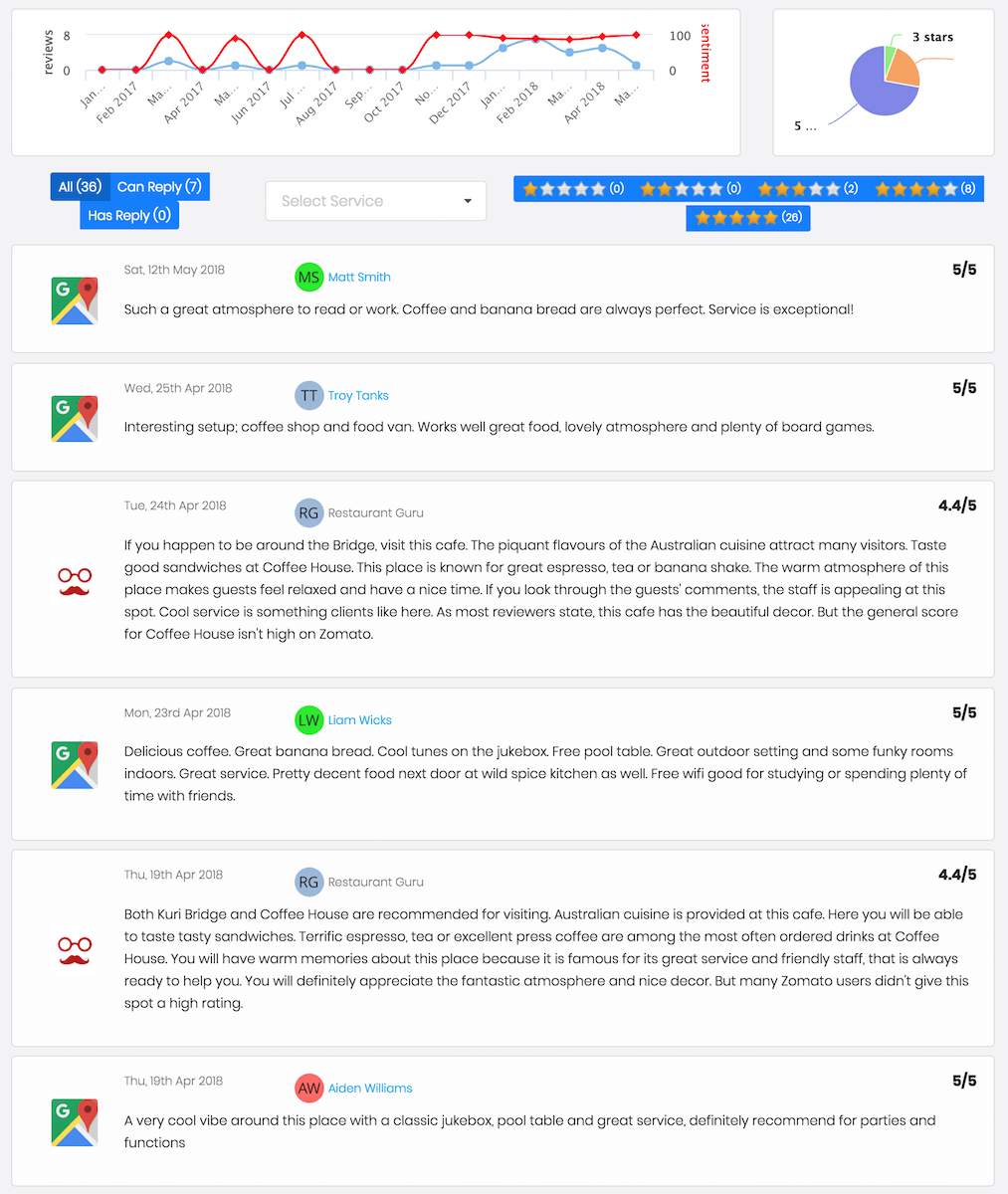 Monitor and respond to your reviews
Manage all your online reviews in one place.
👉
100's of review services
👉
Filter by Service, Star Rating and whether you can respond.
👉
Graph review sentiment over time
👉
Filter by Service, Star Rating and whether you can respond.
Generate customer feedback
Build your online reviews and ratings by getting feedback from your customers.
👉
Generate feedback via Email
👉
Send happy customers to review your business on online services chosen by you
👉
Manage unhappy customers and resolve their problem internally
👉
Automatically collect NPS for your customers and track NPS over time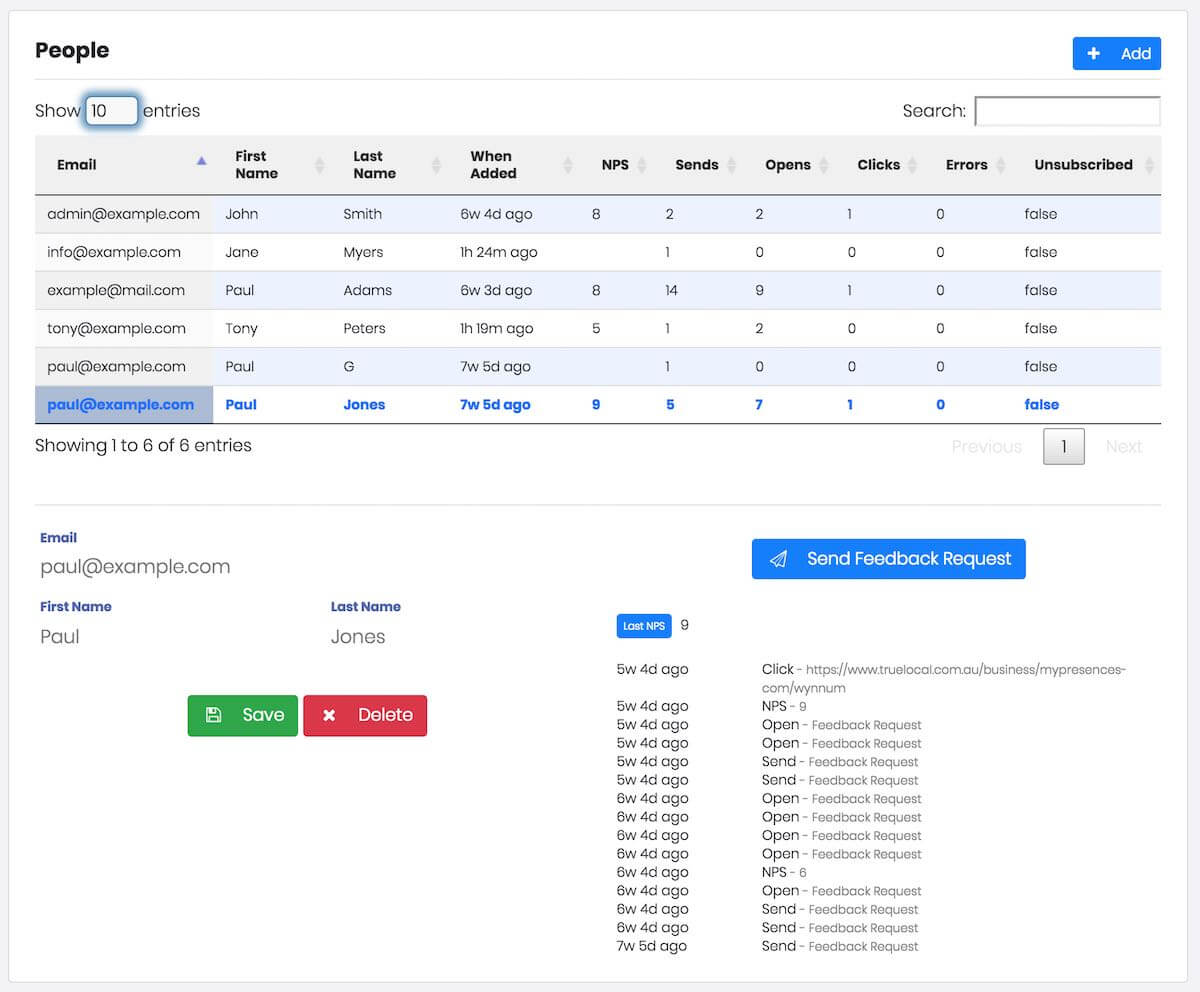 Be notified of new reviews and rating changes
Know when you receive a new review or your rating changes on any review service we are monitoring.
👉
You are sent an email alert when a new review or rating change is detected
👉
New reviews are posted to the business's timeline
Monitor your ratings
Monitor all of your ratings in one place
👉
See how your business rates on all review services
👉
See how ratings have changed over the last 90 days
👉
Track an average rating for your business across all review services and compare it to competitors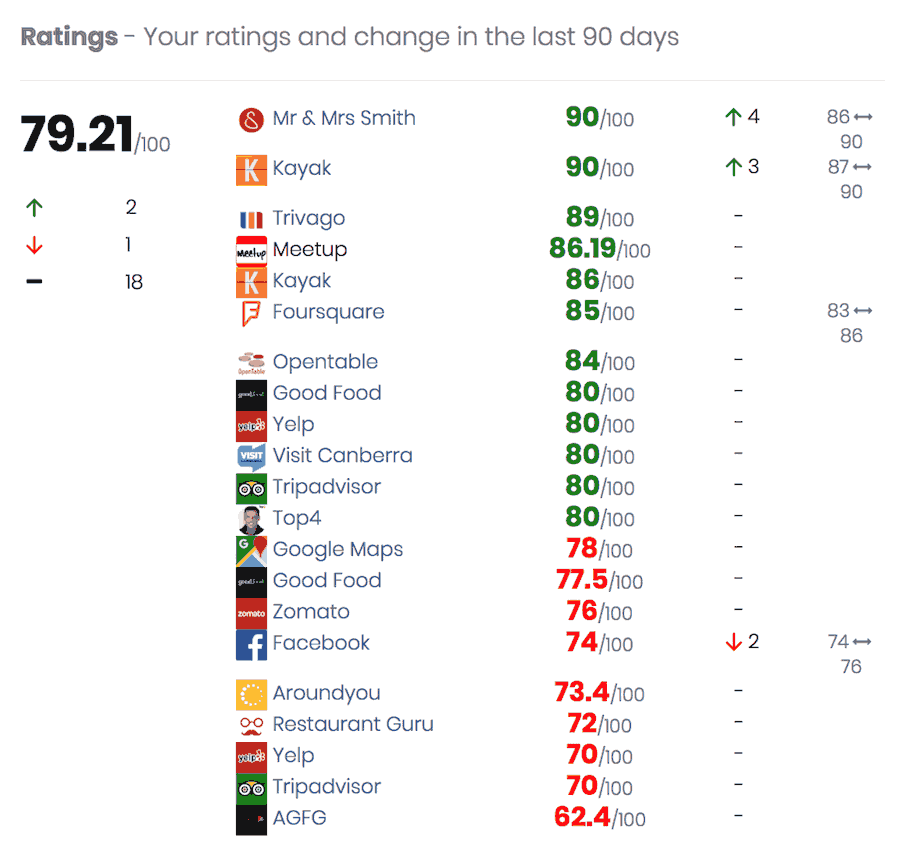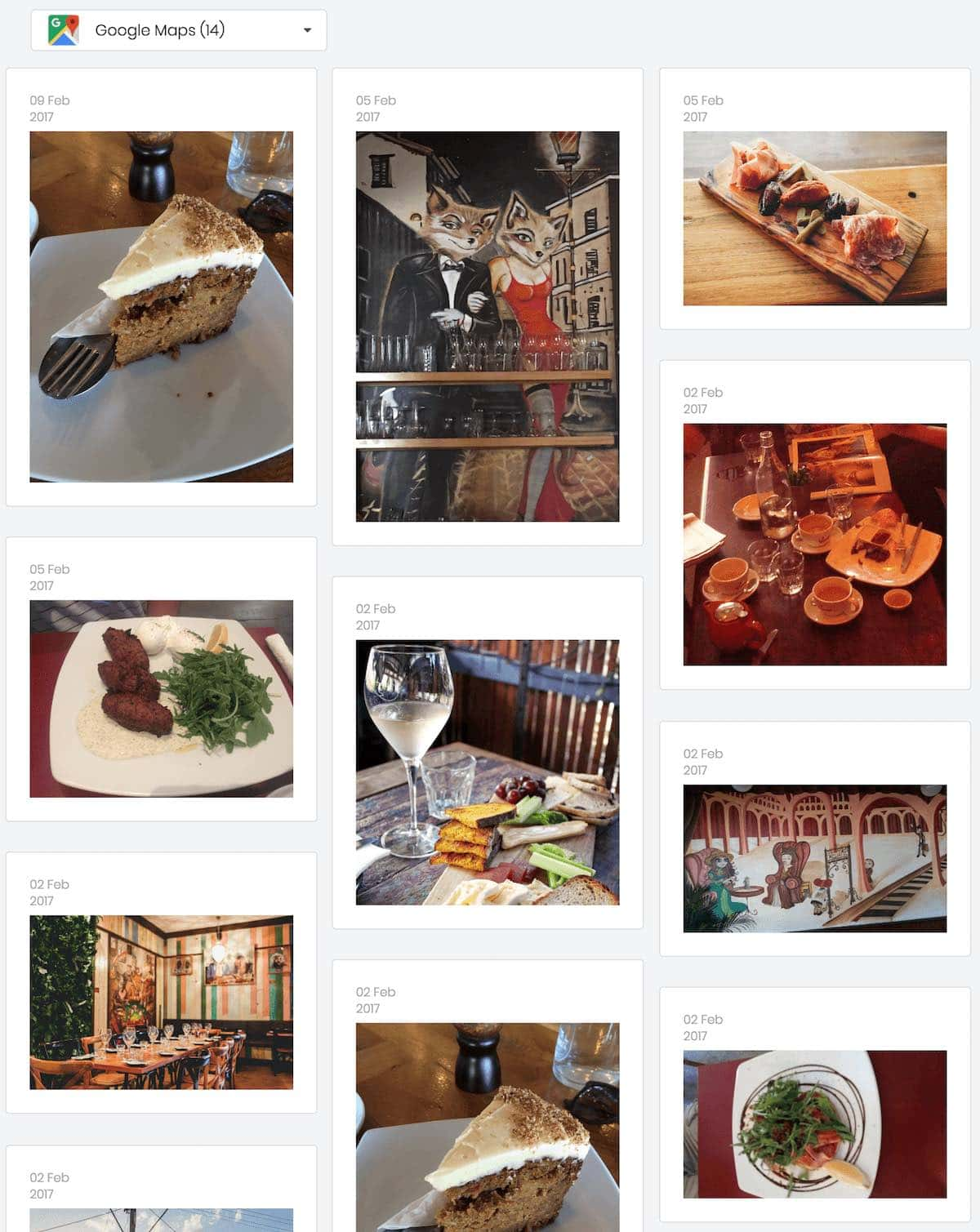 Monitor Photos and Videos posted online
All the photos and videos posted online by your business and customers are available in one place
👉
100's of online services where photos or videos can be posted
👉
See photos and videos recently posted
👉
Filter by service to see photos and videos posted to those services
👉
See services that have old photos or videos that need to be refreshed
👉
Review photos and videos posted by the public to ensure they positively reflect your business
Connect with your Online Influencers
Everyone who has connected with your business online in one place
👉
People from 100's of online services and apps
👉
See who has reviewed, rated, commented, liked, shared, followed, un-followed and more
👉
See every action each person has performed over time
👉
Click through to peoples profiles to connect further