Online Presence Management
Give your business a compelling presence at all the places your customers expect to find you online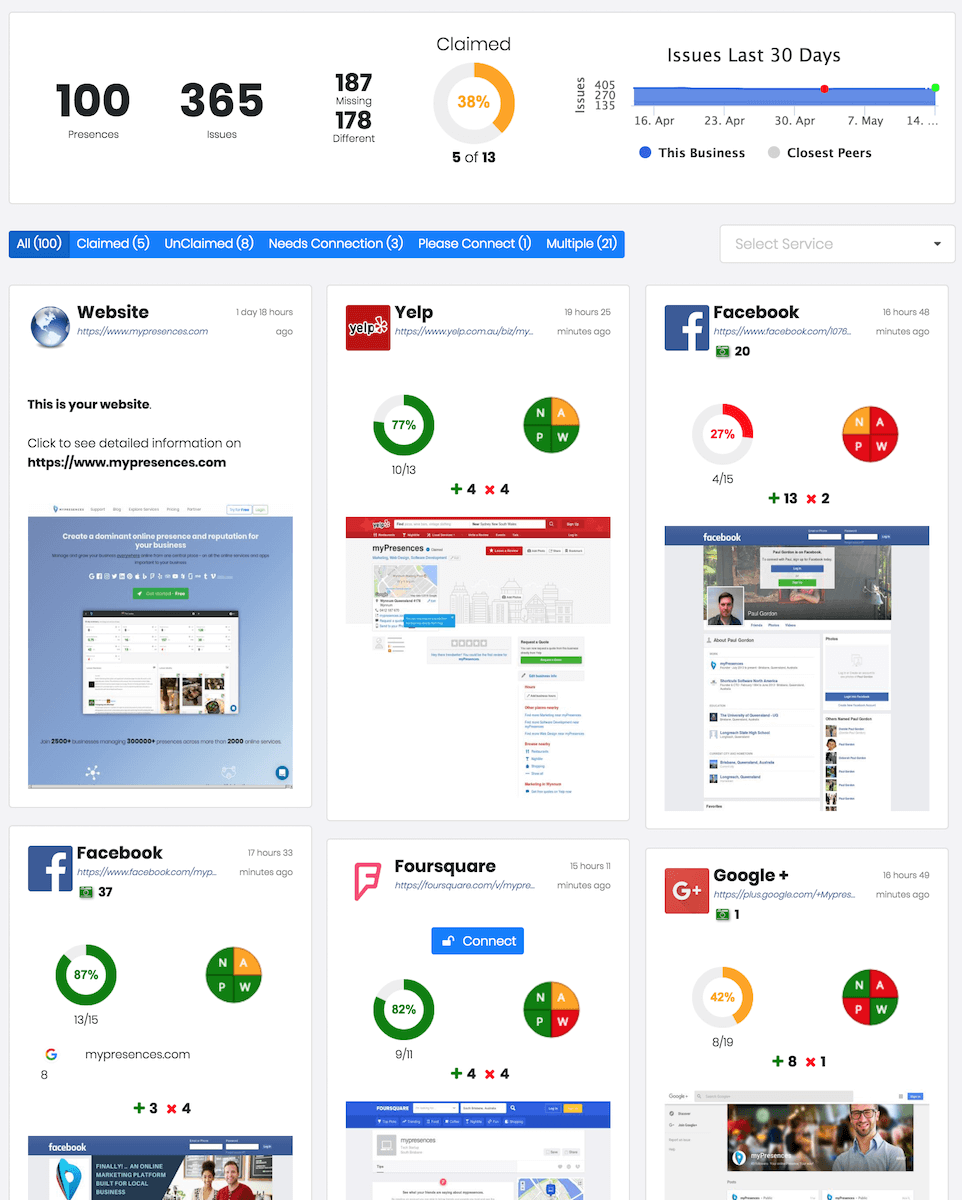 Building a strong Online Presence for your business is essential now that 90% of consumers look online first when choosing a business.
Having a good Online Presence means that your business can be found on all those places online where your customers look for you, and then ensuring that each of those presences is compelling enough that your customers would choose you over your competitors.
How we build Online Presence
We help you build your business presence online in the following ways
Be There
Be present in all those places online where consumers look for you: websites, directories, social media, apps, API's and more. If you are not listed your customers will choose your competitors instead.
Be Accurate
When consumers do find you your information needs to be correct. If they try to call or visit you and the information is wrong you may lose that customer. Correct information will also help Google rank you better.
Be Complete
Take every opportunity to showcase your business by ensuring all your profiles have as much information as possible. Include all the information you can such as Photos or Videos to give your customers as many reasons as possible to choose you.
Be Memorable
Do your profiles stand out? They need to or consumers will keep looking and many online services today have direct links to your competitors on each profile. Having a memorable presence is essential to be chosen instead of your competitors.
Be Consistent
If your information is the same everywhere your Local SEO ranking will improve as google can see a consistent message that each of your profiles belong to your business. Inconsistent business names, phone numbers or addresses removes certainty which lowers your ranking.
Monitor and Report
Once we identify all your presences we monitor every presence and let you know when anything changes that you should be aware of. We will also generate reports and dashboards that you can use to monitor your improvement online. Never miss anything across all your online presences.
Compare to Competitors
We track your closest competitors and you can add any competitors you want to directly compare against. You can see how you compare to your competitors across 100's of KPI's and get a competitive advantage online once you understand where your competitors are strong and weak online.