Manage and Report on your clients Online Presence and Reputation
Manage everywhere your clients are listed online from one place across 2000+ online services
A platform not just a reporting tool
Each of your clients can be added as a seperate business and you can switch businesses at any time to focus on a particular business.
You have access to the full range of features offered by myPresences for each of your clients to manage and grow their Online Presence and Reputation.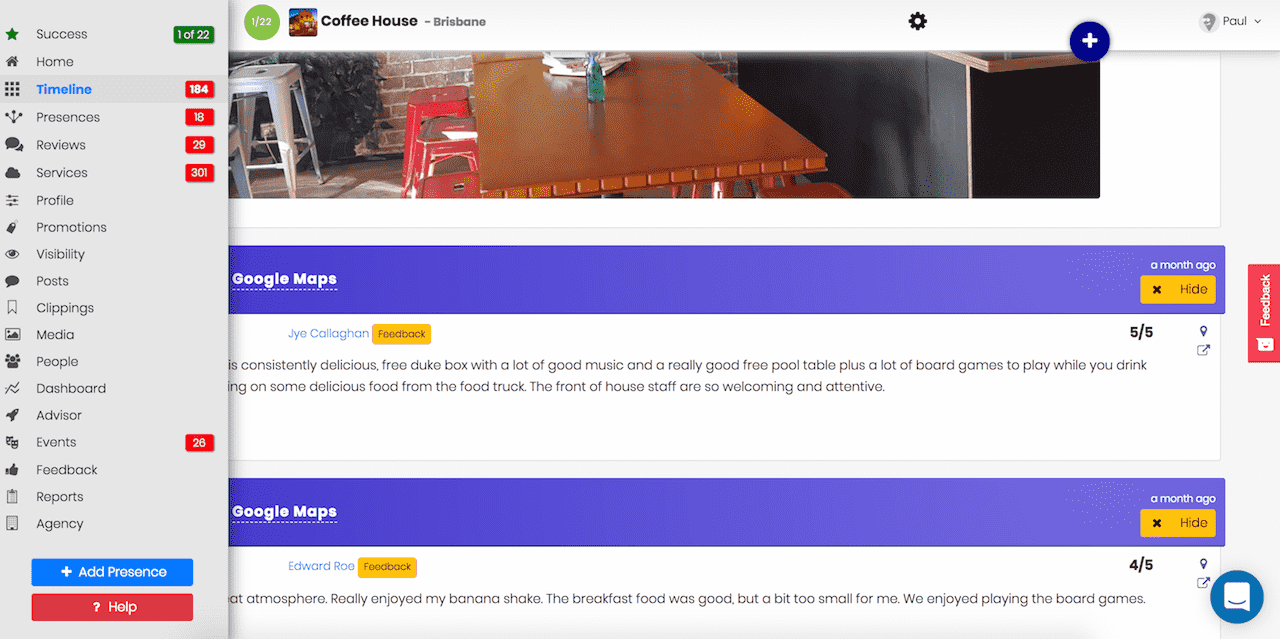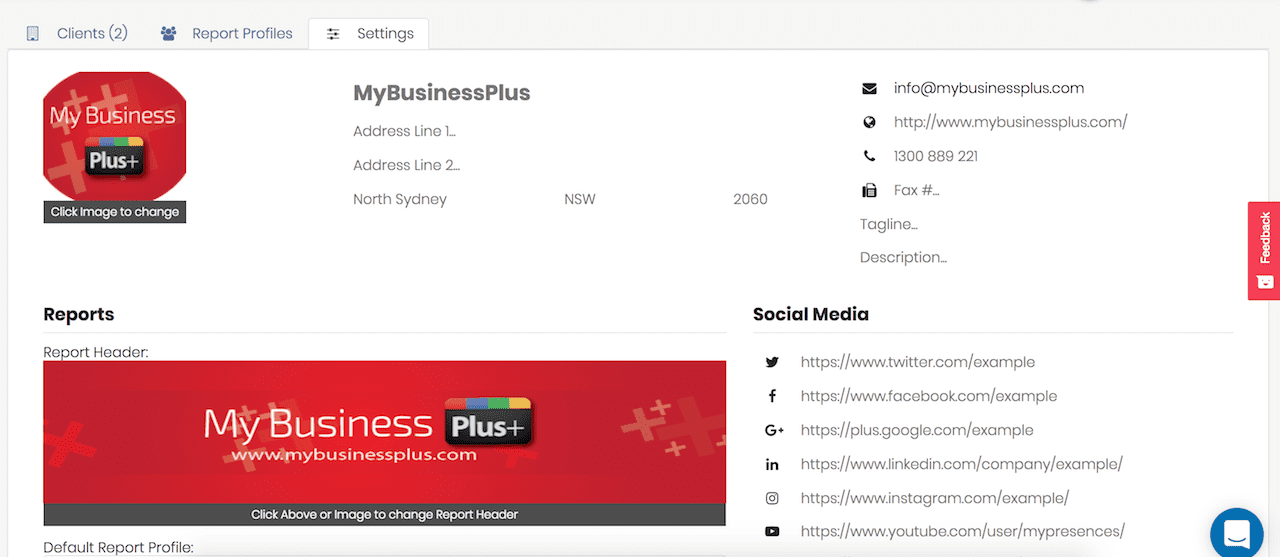 Generate Beautiful White Labeled reports
Generate customizable white labeled reports for your clients with your agency branding.
Create white labeled reports with your header, logo, business information and social links
Design your own reports with ready built report components
Add your comments to explain important points in each report
A Comprehensive range of report components
Website
Website Traffic from Google Analytics. Site Speed. Mobile Friendliness. Site Health.
Social
Social media activity for all accounts over a period.
Online Presence
Online Presence statistics. Listing report with NAP problems. Recommended Listings.
Reviews
All online reviews over a period.
Ratings
All ratings and changes over a period.
Media
All photos and videos added online for the business during a period.
Influencers
All people that have liked, commented, reviewed, shared, listed or had any contact with the business over a period.
Search
Google Search Console data and how each of the business's presences ranks for key search keywords.
Many more report components in development and can be requested.
Works worldwide
Our service works for businesses in any country and we can help you manage your clients profiles on services that are specific to your country.
2000+
Largest service base
We support over 2000 online services and apps worldwide, with each service indexed by the country and business types that are relevant.
Add your team
Invite all of your team members to contribute to managing your client portfolio through a single platform.
Agency Pricing
Agency features are equivalent to the top plan - Involved. Pricing tiers reduce your price as you manage more locations.
Early Access - 50% lifetime discount on the above prices for accounts created during early access.
Valid for the first 100 concurrent locations regardless of when they are added.
Signup for the Agency Platform
Create an agency account on myPresences and use our powerful platform to manage your grow your clients Presence & Reputation online and generate beautiful white labelled reports for your clients.
No Contracts. Cancel at any time.
Early Access - 50% lifetime discount available. Get in quick!