Online Presence & Reputation for Multi-location Businesses
Manage and grow a strong online presence for all of your business's locations from one place.
Are each of your locations optimized for every online service they should be listed on? Are you monitoring your ratings and reviews for all locations across the Internet?
A platform not just a reporting tool
Each of your locations can be added and you can switch locations at any time to work on a particular.
You have access to the full range of features offered by myPresences for each of your locations to manage and grow their Online Presence and Reputation.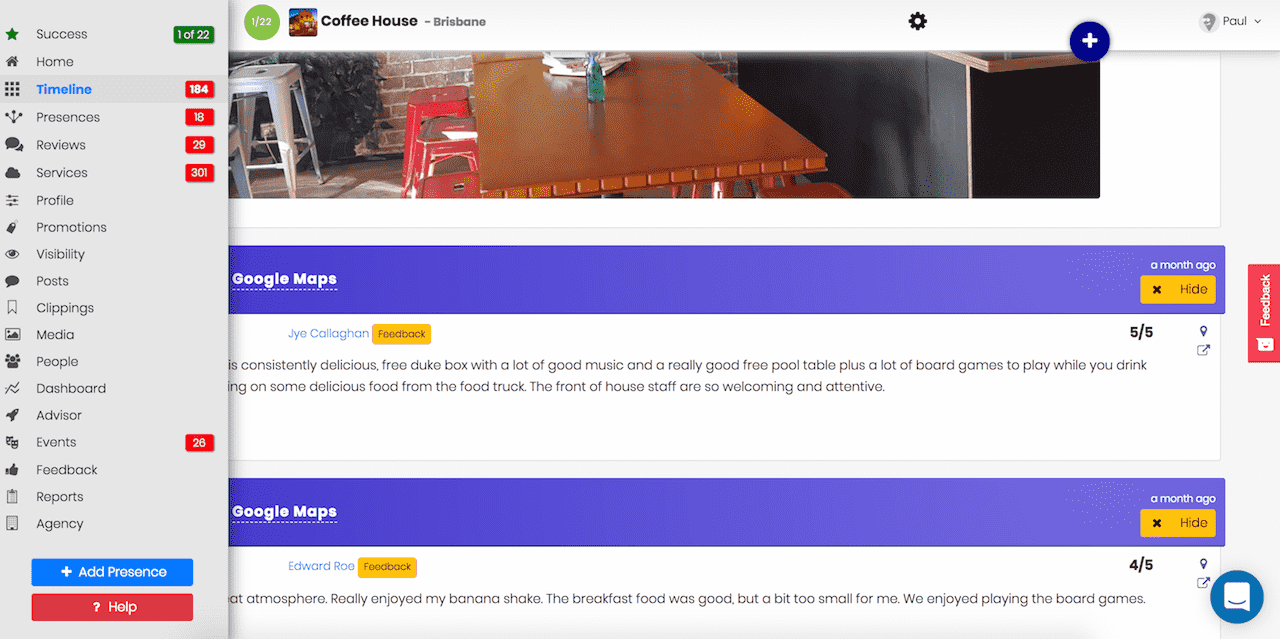 Generate White Labeled reports
Generate customizable white labelled reports for each of your locations. Determine which locations are doing well and which need improvement.
Export reports to PDF or view them online.
Works worldwide
We work for businesses in any country and we can help you manage your locations profiles on services that are specific to your country.
2000+
Largest service base
We support over 2000 online services and apps worldwide, with each service indexed by the country and business types that are relevant.
Add your team
Invite all of your team members to contribute to managing all your locations through a single platform.